5 tags
5 tags
Firestarter
He had been watching us since we pulled in; had once broken the traditional Silence Between Campers to offer use of his mallet as I pounded the tent pegs into the dense soil with a purpose-scavenged stone.  I accepted it with what I hoped was good grace, though the hammer wasn't strictly necessary. It was obvious he found our camp a bit laughable: the plastic Ikea chairs obviously intended...
5 tags
5 tags
In which I get punched in the face
It was just a matter of time, really.  Perth is famous for this sort of thing.  I spent a few months working for Criminal Injuries Compensation, where people who are seriously injured as a result of a crime are given money for their troubles.  Most common crime related injury?  Punched in the face in Northbridge. So last night I was leaving a party at a friend's place right on the edge of...
5 tags
Wilderness Years at OK Gallery →
For some reason, the nice folks at The Thousands blog are letting me contribute.  Here's something I wrote about the new show at OK Gallery, Wilderness Years.  (Which you should go see if you live in Perth, because it's going to be awesome.)
9 tags
Melbourne, a city in review.
Melbourne is pretty great.  It's a lot like two other cities that I think are pretty great: Vancouver and San Francisco.  It has lots to do, great places to drink and it's easy to get around without a car. Jac and I were only there a week - not even long enough that I could pronounce "Melbourne" without saying the "r" sound - but it was long enough to get a feel...
3 tags
6 tags
5 tags
6 tags
On the reasonable pricing of bananas
Did the Great Banana Crisis hit Canada as hard as it hit Australia?  I figure most Canadian bananas are sourced from Mexico, so many of you probably didn't even know about the GBC. Back in February, Cyclone Yasi tore a swath through Queensland and decimated all the banana plantations.  As it turns out, that's the only place we get bananas from.  In the ensuing economic fallout,...
5 tags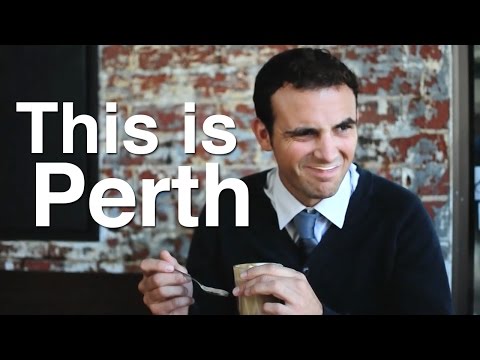 7 tags
5 tags
6 tags
6 tags
An objective account of things that are better...
Well, I've been in this country for about 8 months now, and I finally feel as if I have the authority required to write a definitive list of what's better in Australia.  (And inversely, what's worse.) BETTER Wine I can buy a palatable bottle of wine for $5.  I can buy a good bottle of wine for $12.  Hell, I can buy an absolutely quaffable bag of the shit for less than $20....
4 tags
4 tags
5 tags
They have tinned macaroni and cheese here.
I know what you're thinking: AWESOME.  Because that's what I was thinking too when I found it for a buck in Crazy Clark's Discount Variety Store. Seeing the tin made me aware of a problem I previously wasn't even aware I had: sometimes I want a bit of mac n' cheese, but the Herculean task of making it is just too tall an order.  At last!  An solution!  No longer will...
5 tags
8 tags
Derek vs. The Perth Nightlife
I'm perpetually confused by the night life in Perth.  On the one hand, there are plenty of cool, small bars on offer.  It's no great chore to find a hip drinkery for a fancy cocktail and some carefully designed ambience.  But where are the indie-pop dance clubs of my homeland?  Where are the Biltmores, the Waldorfs, the Honeys?   Going out to dance in Perth seems to mean that...
Blog Silence
Took a break from the blog for the last month or so because Jac and I were living in an abject den of iniquity and moral turpitude.  I'm not sure if it was the ceaseless drum and bass, or the constant fear that the previous tenant would break in and spray paint my laptop… But for some reason I didn't really feel like updating anything. We've since moved to a much more...
...In which I inspire jealous rage.
Alright, I know this is going to ruffle some feathers.  Specifically those feathers in Vancouver, which in addition to being ruffled are probably freezing and soaking wet. But here it goes… IT'S TOO FUCKING HOT RIGHT NOW. Let's be clear: there is "nice day" hot, which I measure at about 27 degrees.  Then you have "pretty fucking hot" hot, which hovers around 32 degrees at midday.  But we're...
By the way, I don't remember how to fish.
Everyone that heard I was going down to Hamelin Bay for a week asked me if I was going fishing.  "Oh yeah, mate, you can catch whiting off the beach down there no problem!" (QUICK ASIDE: I totally thought the "mate" thing was a joke or a stereotype, but it's not.  Everybody says mate.  All the time.  It's not even weird.) When I was younger, I went fishing...
STUFF I'VE LEARNED SO FAR.
There are no pennies. You just round everything off. If your groceries come to $20.92, you just pay $20.90. I've saved literally tens of cents since I've gotten here. Things have funny names. Cafe americanos are called "long blacks," hot dogs are called "snags" and cars are known as "wollygoggits…" Also, I may have made that last one up. ...
"Q: Which snakes are the poisonous ones? A: All of them."